- 5th anniversary planning of the birth of the series! Kits, work mats, and comic booklets have been expanded into a set of goods!
- Please enjoy the automatic rifle of the SDF [89 rifle] and designated defense school student [Toyosaka Ena] thoroughly with cartoon and model.

[89 type rifle (Closely fighting specification)]
- Manufactured parts such as hand guard, flash light, sighting aid (dot site) with Picatinny rail with new mold.
- It is an 89 type rifle that was set up for closure battle in an urban area that is important in recent years. (It can also be finished as a normal 89 rifle)

[Gum mat made of rubber]
- Mr. Yugen Designed Toyosaki Ena drawing down PVC mat.
- A palette on which small parts are placed is set, and it is most suitable for the assembly of Little Armory.
- Mat can be connected to each other by a combination of concavities and convexities set in the periphery.

[Official Doujinshi: School Arms Report]
- 89 Includes expressive comic and commentary page featuring Formula and Toyosaki Ena.
---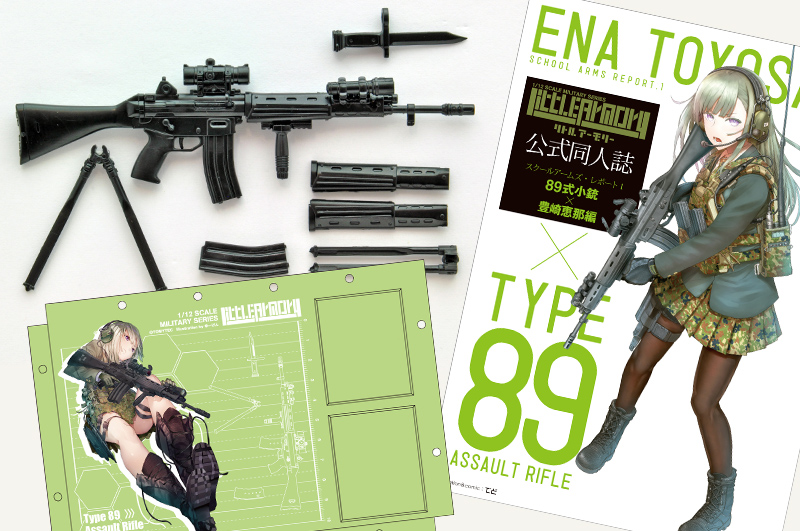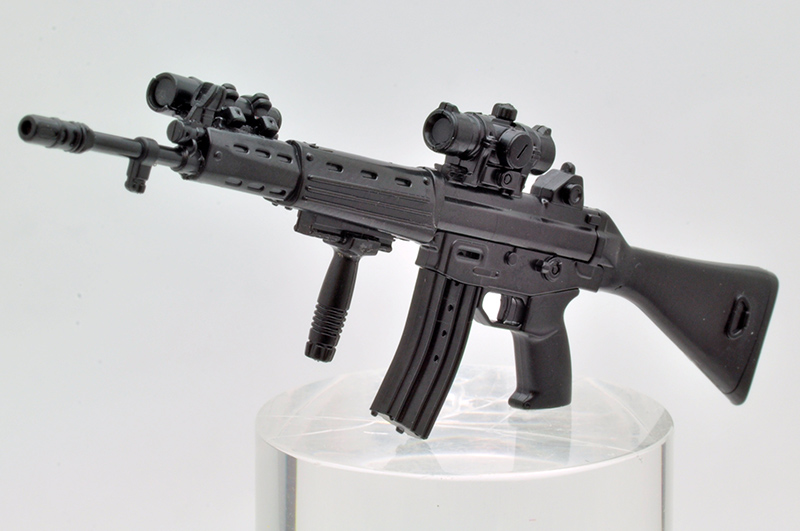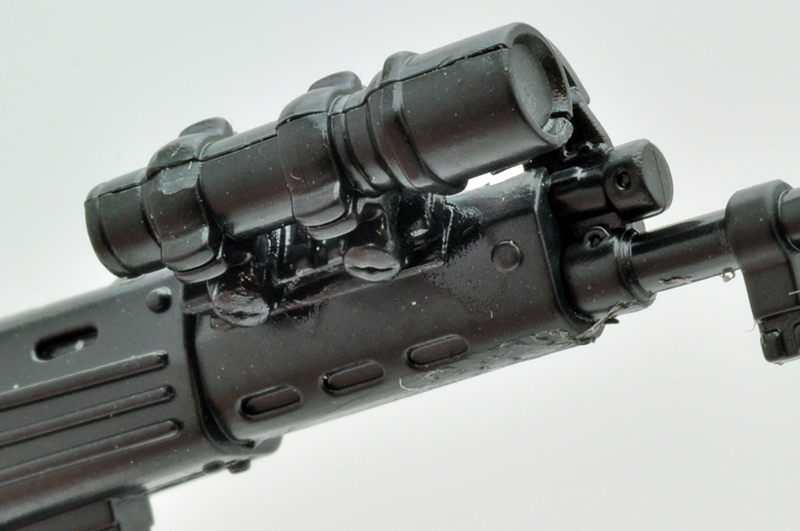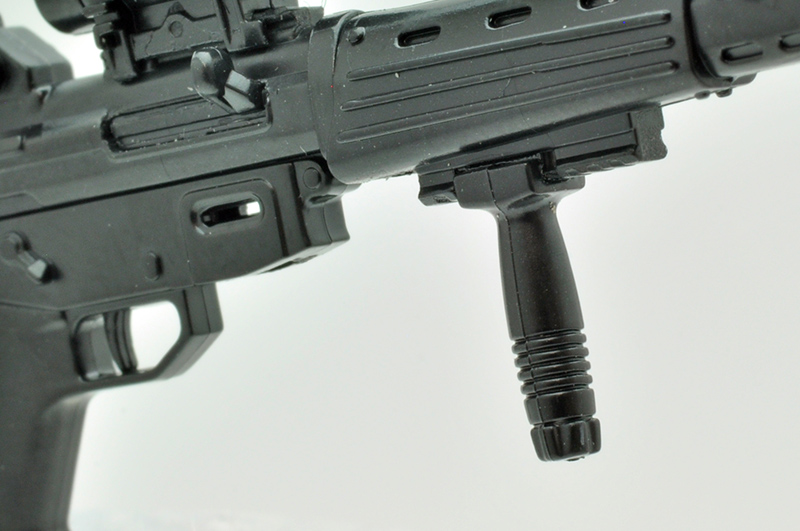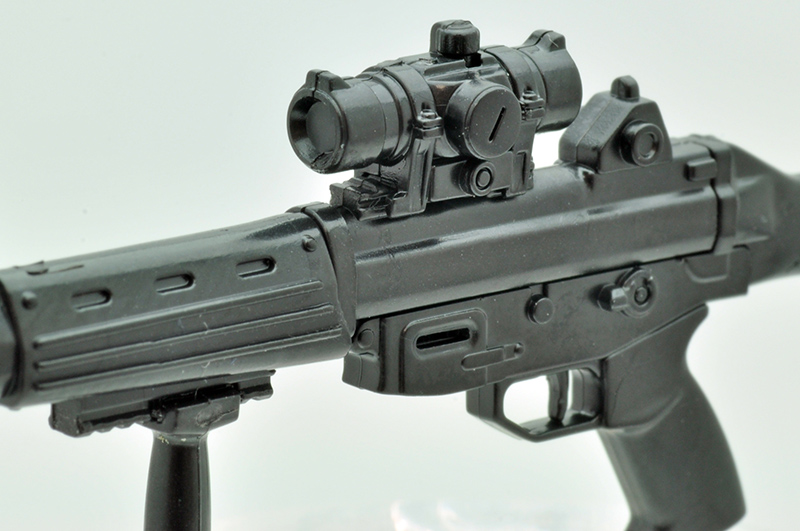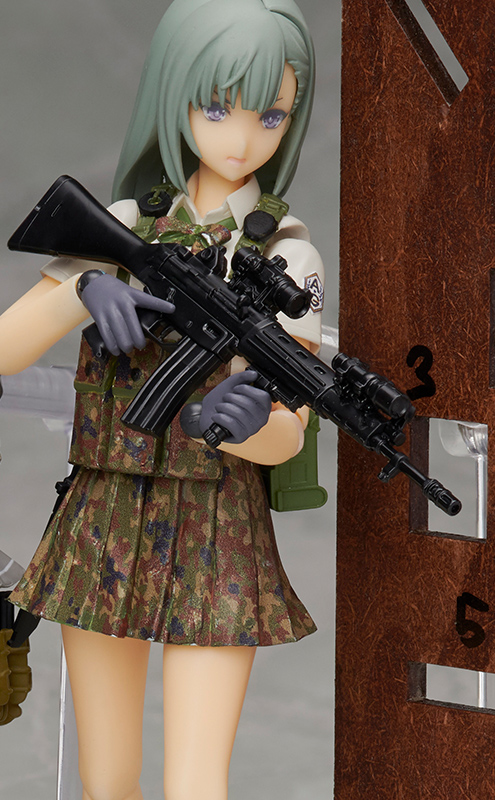 =